CENTENNIAL Aviation Ltd.
The sky is not the limit…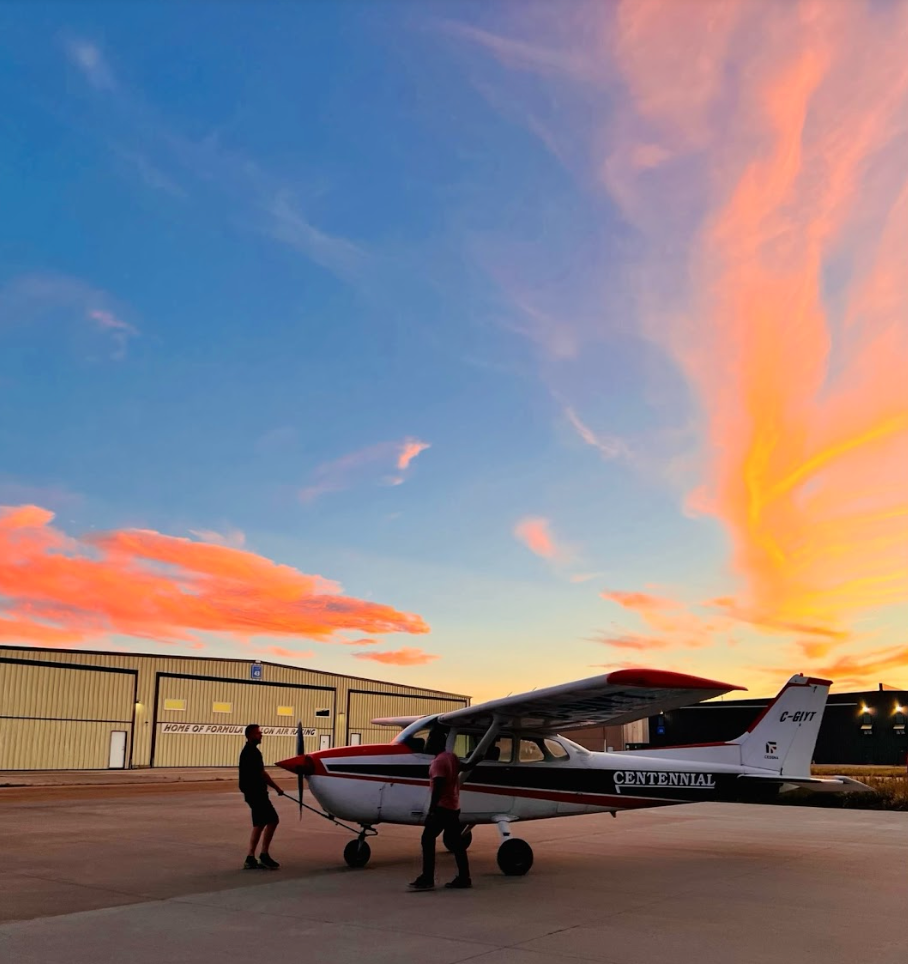 About
Centennial Flight Centre Inc has been training the aviation's next best pilot since 1967. We believe we can redefine the aviation industry from a training perspective. Our Team is committed to ensuring our students achieve their aviation dreams in a cost-effective and timely manner. We are passionate about addressing the critical world pilot shortage, one student at a time.
Learning: We are creating a very intentional learning environment at Centennial. Through a consistent and continually evolving curriculum and the addition of innovative technology; we provide our students with the knowledge and proven skills to be the best pilots they can be.
Employment Readiness: We are building relationships with employers to provide graduates that fit their business model and receive valuable feedback that influences our evolution of our training programs. We know we are doing something right because our partnering employers keep asking for more graduate referrals and our graduates are providing feedback that they are prepared and successful as they start their first aviation jobs.
Mission
We believe we can redefine the aviation industry from a training perspective. There is a critical pilot shortage worldwide impacting the travel industry significantly. By creating employable, thinking pilots; we can provide the most job-ready employees for companies that provide flight services.
Vision
Our Vision is to be the preferred source for employers looking to hire new pilots. Our graduates will have the reputation of being the best prepared pilots across North America and will be sought after in the industry.
Values
Our Values and Culture determine how we operate on a daily basis. The values listed below are our guiding principles as we make decisions and build strategies into the future.
Respectful Honesty
We invite our people to speak their minds and share their ideas, thoughts and opinions. We respect and appreciate differing viewpoints. We know being open to ideas drives our success. We state our perspectives with passion and careful consideration.
Strong Team
The power of Centennial is in our people. It is the people that make our organization thrive. We foster an environment to serve our team and our students. We build personal connection, tight relationships, a community and recognize the human side of our people first.
Pride of Excellence
The requirement for perfection and excellence is in every area of our company. The risks are too high for us not to demand excellence in every day's performance. We know delivering to this high-level challenges us and we take pride in delivering – for our team and our students.
Grit & Dedication
We are committed to each other and to our business. We dedicate ourselves to our high standards and bold goals. We believe our efforts, focus and shear grit to succeed separates us from our peers. It ensures our enjoyment, development and success long term. We make things happen.
Creative Innovation
Find a way, make a way, or get creative, is how we compete. We know every day gives us opportunities to innovate in our business. When we innovate, and embrace creativity in our work, we secure our place as leaders in the industry.