License for International Students
Your pilot career starts here with Centennial Flight Centre!
Studying in Canada is a relatively straightforward process, but depending on your circumstances, there may be a number of steps that require a considerable amount of calendar time to complete.
EDUCATION/ADMISSION
The Alberta Government provides information on Education Equivalencies that you should review to get a sense of where your current education aligns with schooling in Canada. As you move to the next step of contacting us, we can help clarify any questions you may still have relating to your current education.
Medical Insurance
Depending on what country you are from, you may require an Immigration Medical Examination prior to entering Canada. Regardless of what country you are from, you will be required to pass an aviation medical examination for your training. Transport Canada provides a searchable list of Civil Aviation Medical Examiners outside of Canada that can perform this examination.
Visa For International Students
Citizenship and Immigration Canada provides information on studying in Canada, including whether you will need a study permit and how to apply for one, health insurance, obtaining a work permit, and other things you will need to consider.
If your training takes more than six months to complete, you will require a Study Permit. If your training will take less than six months to complete, a Study Permit is not required but may be desirable, depending on whether you plan to work part-time or think your stay will be extended. Depending on the country you are from, you may require a Temporary Resident Visa, regardless of the length of your stay.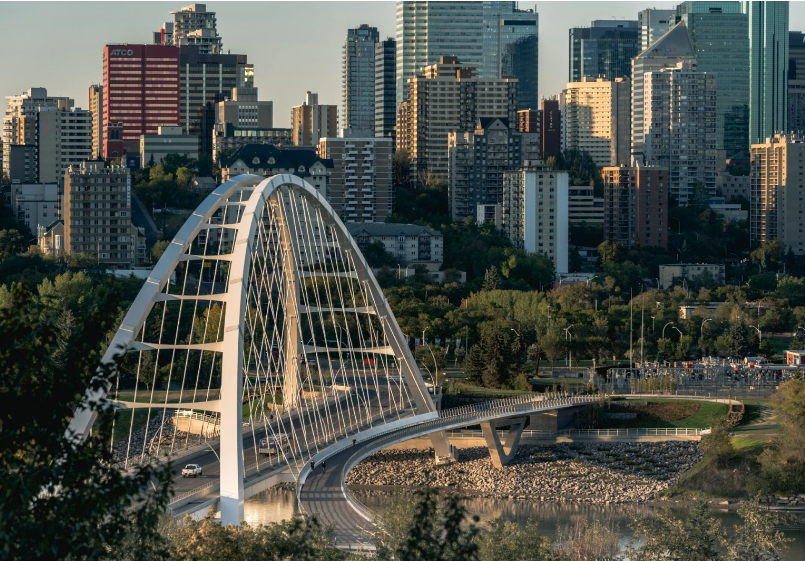 About Edmonton
With a growing population of nearly one million, Edmonton is a thriving metropolitan city that retains the convenience and sense of community typically encountered in much smaller cities. Newcomers will find all the services and facilities provided in any major city in the world, yet still be able to quickly fit in and become comfortable living in a new country. Not only is Edmonton a warm and welcoming city, but residents also enjoy one of the lowest costs of living in North America.
Edmonton is the capital of the province of Alberta and is well known for its beautiful river valley, excellent recreational opportunities, and expansive park system – the largest of any urban centre in North America. Edmonton hosts a number of world-class festivals, including the Folk Festival, The Works, Street Performers Festival, K-Days, Shakespeare in the Park, 'A Taste of Edmonton, and the world-famous Fringe Festival – the largest festival of alternative theatre in North America.
Centennial Flight Centre Inc.
Building Hangar 42
Villeneuve Airport
Sturgeon County, AB, Canada
T8T 0E3